The primary goal of Latino Family Services was and continues to be, to develop a service system which assists and supports families in their efforts to improve their social, health and educational functioning; enhance their community environment; and increase economic self-sufficiency.
A community agency providing family, youth, seniors, AIDS, and developmentally disabled persons services. Also provided is an outreach pre-treatment program designed to decrease high risk behavior among chronic substance abusers and their sex/needle sharing partners.
Contact (313) 279-3232 for more information.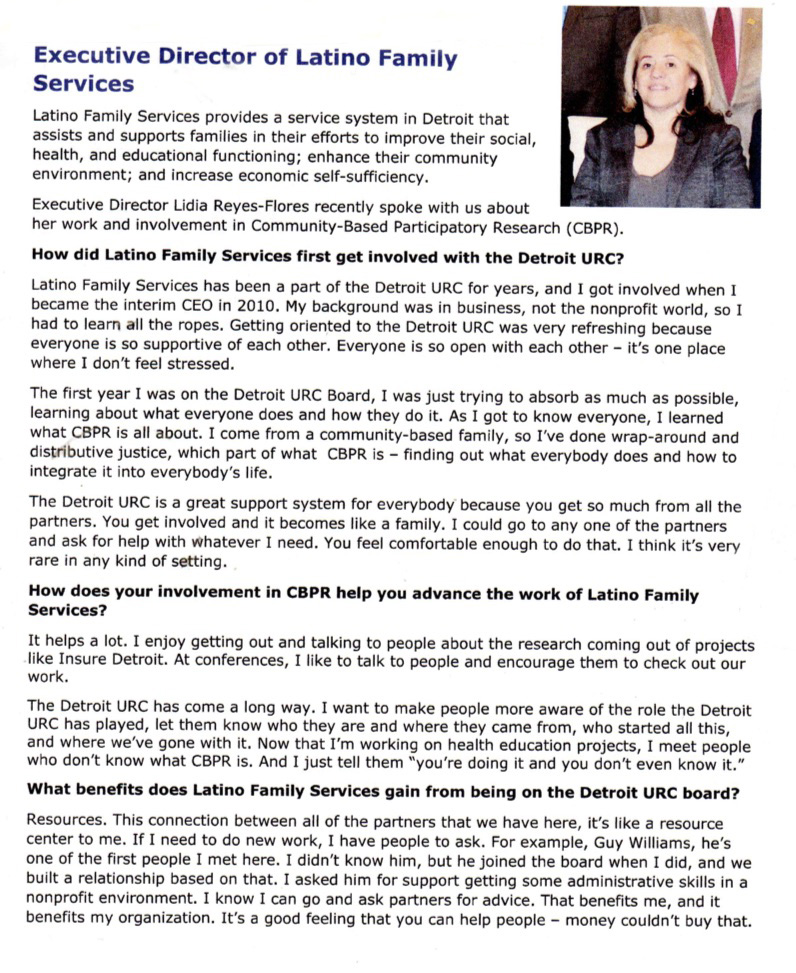 2016-2017 Description of Services/Aide

| | |
| --- | --- |
| Advocacy | 1669 |
| Alcohol Highway Safety Program | 24 |
| Alcoholic Anomynous | 481 |
| Capuchin Kitchen Referrals | 299 |
| Clothing Closet | 7 |
| Community Service | 75 |
| Food - Weekly Community Pantry | 9600 |
| Holiday Basket | 494 |
| Legal Advocacy | 98 |
| Partnership with Church Program | 144 |
| Referral Services | 207 |
| Substance Abuse Conseling | 485 |
| THAW/LSP/DTE | 50 |
| Translation | 26 |
| Partnership with Church Program | 927 |
| Youth Services | 5965 |
| Total | 20,803 |
| | |
| Male | 9,599 |
| Female | 9,025 |